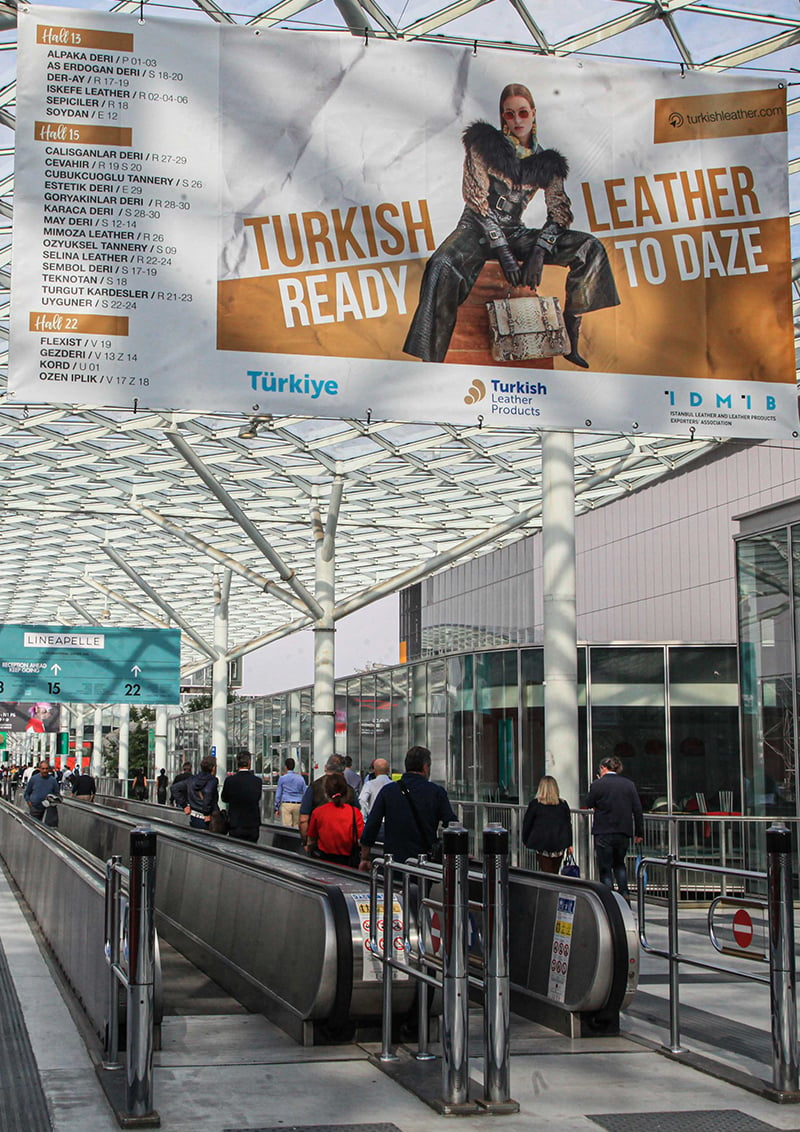 LINEAPELLE BROUGHT THE LEATHER INDUSTRY TOGETHER
Lineapelle fair, which is among the most important and prestigious fairs of the global leather industry and organized twice a year, was held between 22-24 September 2021 under the name of "A New Point of View". A total of 725 manufacturers from 24 countries participated in the fair. Autumn-Winter 2022/2023 collections were exhibited at the fair, where the national participation organization was held by the Istanbul Leather and Leather Products Exporters' Association. 24 Turkish leather and accessory-component manufacturers participated nationally. The companies displayed their products in a total area of ​​640 square meters. 11 Turkish companies participated in the fair individually. The fair hosted more than 11 thousand visitors from 70 countries.
During the Lineapelle-A New Point of View fair, it was aimed to increase the awareness and quality perception of the Turkish leather industry abroad by including promotional activities. In this context, announcements were made in outdoor areas and in printed publications. While a catalog containing the information of the companies included in the national participation organization was prepared and distributed to the visitors, promotional activities continued on social media.
| Brand | Hall | Stand No | Hall Map | |
| --- | --- | --- | --- | --- |